Welcome to
Dorcas Place

About Dorcas Place
Dorcas Place, a private, non-profit organization, was founded in 1981 to help parents develop the literacy, numeracy, and life management skills necessary to live more independent, self-sufficient lives. Today, Dorcas Place offers four major components: literacy, work readiness, social services, and advocacy.

Teachers and students at Dorcas Place have discovered that educational materials which develop reading skills and provide practical guidance and know-how for everyday living are not readily available for adults with limited reading skills. In response to this, Dorcas Place has produced a series of publications each written for adults with limited reading skills and designed to provide practical information for dealing with situations faced in their daily lives. These publications include: Landlord-Tenant Handbook, Your Child's Education, The Dorcas Place Cookbook, A Road Guide to Understanding Learning Disabilities and First Aid in the Home.

This summer at Dorcas Place, the agency piloted a six-week content-based summer program. There were three two-week units - history, arts & literature and science. Two teachers, Louise Cherubini and Michelle Cortes-Harkins, developed the science unit based on the topic of water. This website will explain, illustrate and share our observations as we continuously assessed and reassessed how our curriculum met the educational needs of our students.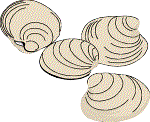 Dorcas Place Mission Statement
To assist low income adults in realizing their full potential through literacy, employment, advocacy and community involvement.

Email Address: waterbabies99@hotmail.com
Last Updated: October 31, 1999
This page is best viewed with Netscape